Commitment to Labor Rights
• Comply the basic human rights of labor, such as freedom of association, collective bargaining, caring for vulnerable groups, banned child labor, eliminating all forms of forced labor, eliminating employment discrimination, and confirming the human resources policies are gender-free, ethnic, age, marriage and differential treatment of family status, etc., to implement equality of remuneration, employment conditions, training and promotion opportunities.
• Provide information of the labor laws of the country to employees.
• Create a good environment for the development of employees' careers, and establish an effective career development training program. The business performance or results of the company should be appropriately reflected in the employee compensation policy to ensure the recruitment, retention and encouragement of human resources and achieve the goal of sustainable management.
• Establish a channel for regular communication and dialogue between employees, so that employees have the right to obtain information and express opinions on the company's business management activities and decision-making.
• Comply with Article 16 of the 《Labor Standards Law》 and exercise the minimum notice period for terminating the labor contract according to law.
Establish Communication Channels
We have established transparent and effective multi-perspective communication channels for all employees, and understand their needs and expectations for the company. Those are an important reference for the corporate social responsibility policies and related plans. Our employee communication channels include: TTY announcements, internal employees website (Sharepoint), TTY newsletter, reading clubs, departmental meetings, internal and external education training (e-learning), performance interviews, remuneration committee.
Compensation and Benefits
TTY Biopharm is committed to create a caring and diverse workplace. We have 530 permanent employees in 2018. By gender, 252 or 47.55% of employees were male, while the other 278 or 52.45% were female. By age, those in the age group of 30 years old and below accounted for 16.4%, while those in the age group of 31 to 50 years old accounted for 70.2%. On the other hand, those in the age group of 51 years old and above constituted 13.4% of total employees.
Meanwhile, employees' contributions are highly related to a company's growth, which is why TTY is committed to introduce a competitive compensation system. We also ensure that there is no gender gap in employees' salaries. In 2018, the ratio of basic salary of females to males was 1:1.
We implemented the provisions of "Labor Pension Act" since July 1, 2005. TTY has fully complied with local employment regulations with respect to the calculation of employees' pension using the above mentioned standards.
TTY offers a leave system and insurance policy schemes that are superior to the requirements stated in the Labor Standards Act, and provides other benefits such as festive bonus, performance bonus, incentive and subsidy of various types. Driven by the goal to establish a corporate culture of people and care, TTY organizes events such as Family Day, local/overseas trips, Chinese New Year banquet, etc. and subsidizes club activities as means to unite employees and gain their recognition for the corporate culture.
Nurturing and Developing Talent
TTY invests resources to improve the Talent Development Program (TDP), encourages lifelong learning and knowledge sharing, assists in the planning of learning plans that meet individual characteristics, arranges education and training according to functions, and establishes a fair evaluation system to explore talents and promote their potential. We hope that our colleagues can implement the core values of TTY in an honest, practical and innovative manner through the recognition of the core values of the organization.
Occupational Health and Safety
TTY Biopharm provides Labor Insurance and National Health Insurance; besides, group insurance, accident insurance, occupational hazard insurance, cancer insurance, and business travel insurance also covers for all employees. In addition, employee health checkups are organized on yearly basis to monitor employees' healthy condition.
The company has purchased public liability insurance for all work stations of the company and its factories. Inspections of public safety equipment (including firefighting equipment) in buildings are reported to the competent authority on a regular basis pursuant to relevant laws and regulations. TTY has acquired licenses for its firefighting management personnel, formulates fire safety plans for all work stations, and maintains the safety of workplace firefighting equipment.
We have assembled a Safety and Health Committee in accordance with Article 11 of the "Occupational Safety and Health Act" to review occupational safety issues.
For the prevention of occupational hazard and protection of employees' health and safety, the Company has followed Occupational Safety and Health Act and related regulations by establishing the "Occupational Safety and Health Code of Conduct" and "Occupational Safety and Health Management Program," and deploying occupational safety and health units, officers and first aid personnel at factory sites. Furthermore, safety and health training is conducted on yearly basis.
TTY Biophram recognizes the importance of protection measures within the work environment and for human safety, which is why we organize an orientation program called "Occupational Safety and Health Series" for new recruits at factory sites. This program covers several topics including general safety and health training, safety awareness, health promotion at work, and the correct way to use face masks. Learning assessments are also introduced as part of the training process to ensure that employees are learning towards the right direction and developing the proper awareness towards safety protection measures available in the workplace.
Statistics on Occupational Hazard
The Company has adopted preventive measures to address certain dangers in the work environment, including noise, heat, dust, specialized operations and organic solvents.
For employees who are exposed to special hazards such as organic solvents, specialized operations or noise, the Company provides them with protective gears (including face masks, gloves, goggles and lab suits) and strictly asks them to wear complete gears before commencing work activities. Furthermore, employees are instructed to handle organic solvents and hazardous chemicals only under the fume hood. To prevent noise hazard, ear plugs and ear muffs are provided to employees working in noisy environment, whereas specialized noise health checkups are arranged on a yearly basis. At factory sites, walk-around inspections and contractor safety management are conducted regularly to ensure that all personnel are able to complete their job duties with the utmost safety.
Note:
1. Injury rate = (total injuries*200000) / total work hrs
2. Lost day rate (LDR) = (lost working days*200000) / total work hrs
3. Work days lost:means the number of days employees are rendered unable to work (rest days)
4. The statistics covered the headquarter + Neihu Factory + Translational Research Center + Lioudu Factory + Chungli Factory
Employee physical and health checks/management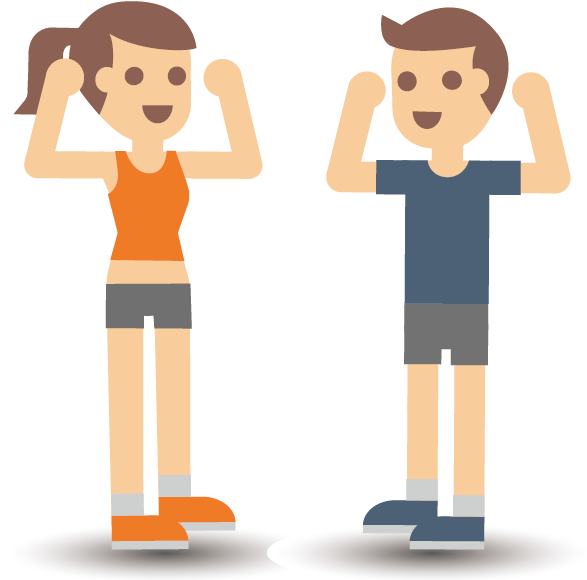 Pursuant to the regulations set forth in Article 6, Article 20, Article 21, and Article 22 of the Occupational Safety and Health Act, employers are required to conduct medical examinations and health checks. TTY Biopharm conducts health exams for employees of all factories. These exams include general and special health check items. The company offers regular and special exams for all employees on an annual basis. Physicians from designated hospitals are commissioned to proceed to factories and provide health check reports and consultation. Employees with abnormal test results are instructed to proceed to the hospital for follow-up visits and tracking. Relevant health check measures are shown in the chart below:
Health education and follow-up tracking and exams are provided by occupational medicine practitioners based on the medical examination results. On-site assessments of suspected work-related diseases are conducted if deemed necessary. Diseases are reclassified based on assessment results which are reported to the central competent authority together with adopted measures according to prescribed methods.
Emergency response training and drills
TTY Biopharm uses a wide variety of chemicals. Relevant departments have formulated emergency response procedures to prevent dangers such as chemical leakages causing pollution of the environment, fires, and explosions. Chemical leakage handling, protective clothing practice, firefighting, evacuation, and emergency relief drills are conducted in cooperation with on-site departments on an annual basis to reinforce emergency response concepts and skills.
TTY proceeded eight events of emergency response training and drills.
Safety and health workshops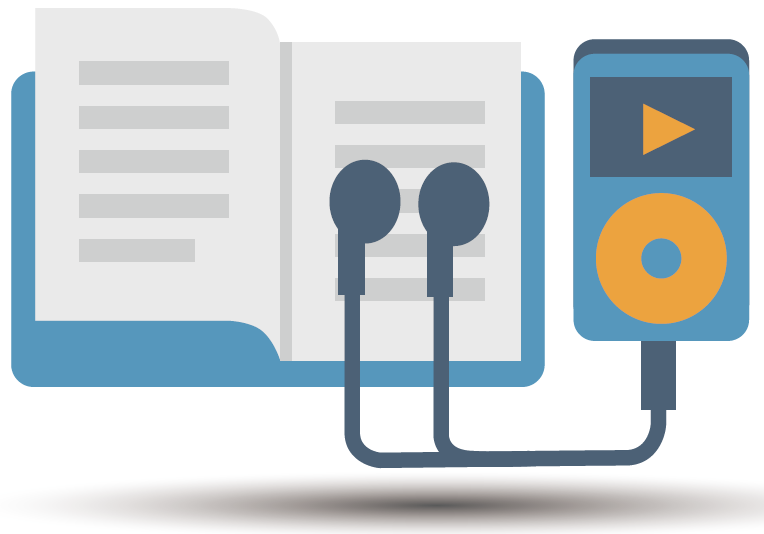 After newly inducted employees report for duty, they have to participate in Work Safety and Health Workshops. This training makes employees familiar with them with the characteristics and dangers of various chemical substances (dangerous and hazardous objects) present in work environments or during operations inside factories as well as prescribed methods and operations.
When newly inducted employees report for duty in production areas, they are educated on the steps and procedures and important precautions pertaining to production process area operations by certified instructors before they are given access to production lines. Production unit executives constantly monitor compliance with operating standards and procedures by newly inducted employees. Non-complying employees receive guidance to ensure compliance.
Safety and health workshops (in accordance with production conditions) are organized on a non-scheduled basis to meet the needs of active duty staff. These courses are planned by labor safety and health administrators, while factory, production unit, and QC unit executives or other qualified personnel serve as instructors.
Personnel and environment inspections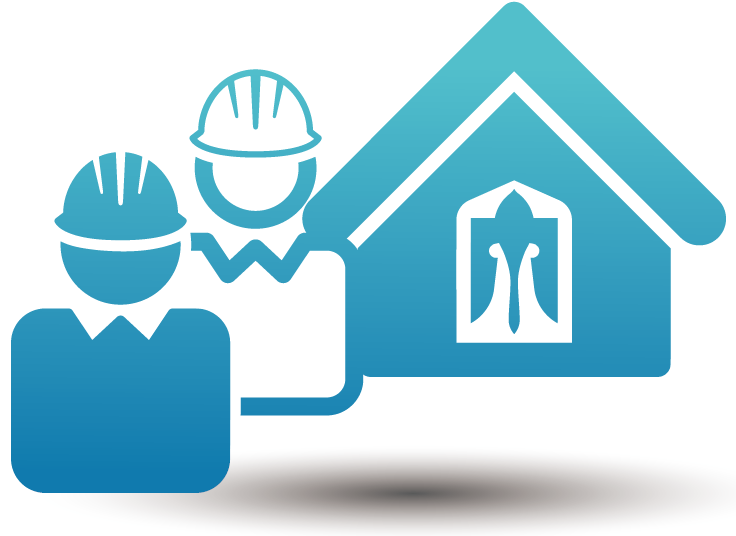 During production processes, raw materials, personnel, and environments are key and indispensable components of product safety. All TTY factories therefore strictly abide by norms governing personnel and workplaces. Personal hygiene habits, hand hygiene, wearing and cleanliness of work clothes are required daily inspection items prior to initiation of production operations. Production environment inspections include machinery, equipment, packing materials, airborne microbes, and the quality of the water used for production processes in the factories to ensure implementation of various controls. These inspections guarantee that consumers are provided with safe, healthy, and worry-free products.