Sustainable Environment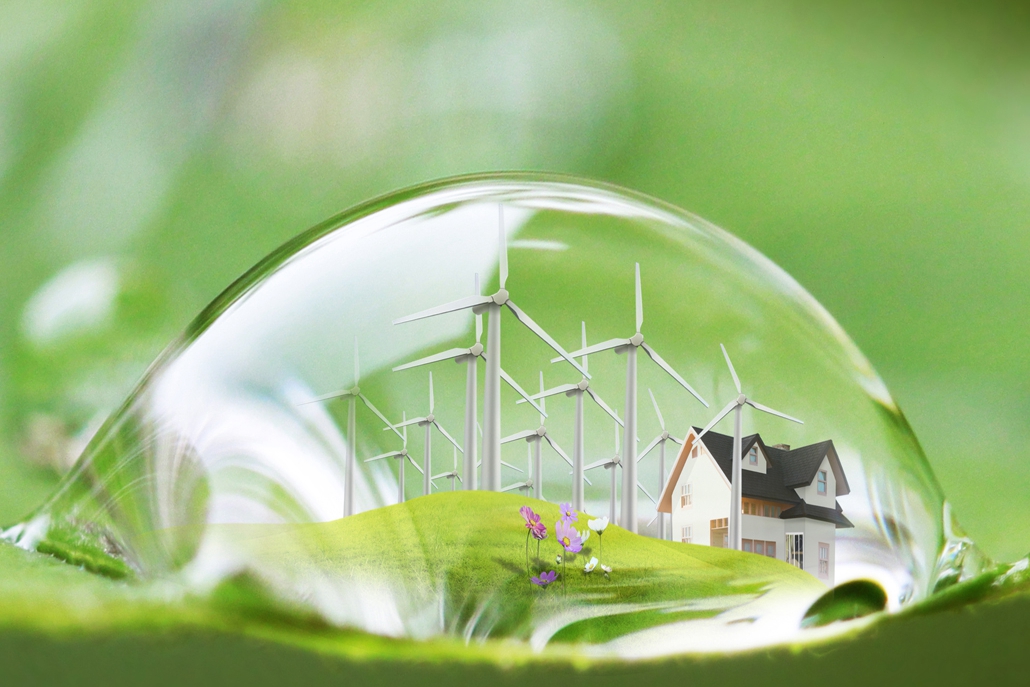 Due to the greenhouse effect, meteorological extremes occur all over the world. One natural disaster follows another, causing serious impacts on the environment and corporations. As a global citizen, TTY is determined to contribute its effort to environmental stewardship and conservation. Therefore, for the purpose of energy savings and carbon reduction, our company participated in the "Energy Saving and Carbon Reduction Guidance Project" sponsored by the Industrial Development Bureau, Ministry of Economic Affairs, in August 2010. Our company redesigned our electrical system, air pressure system, and air conditioning system. After this project was completed in April 2011, our company began to realize 25% savings on electricity and reaped substantial benefit on energy saving and carbon reduction.In 2015, our factory reduced 15.2% on electricity cost monthly, and the steps were efficient on carbon emission cuts.
In terms of the design for new factory buildings, we began to promote the design of green buildings in 2013. We adopted environment-friendly, green building material for the walls of structures and compartments of the factories.Furthermore, we had all factory lights changed over to the energy-efficient lights, and replaced the diesel forklifts with the electronic forklifts.We achieved effective allocation on the lighting instrument in operation areas, and we applied zoning in the control of switches to save energy in our daily lives. We implemented energy conservation in our buildings and continued to reduce energy consumption and the emission of CO2. Additionally, our company is adding plants to its spare land surface and using permeable pavement to achieve the green indicator and conservation of ground water at the building foundation. In the course of building the factory, our company reduced construction waste and used renewable building material, achieved earthwork equilibrium, and controlled construction air pollution. We achieved the goal of waste reduction.
To protect the environment and achieve sustainable operation, all factory sites of TTY practice air pollutant and waste (polluted) water treatment pursuant to applicable laws and the emission standards codified in Taiwan. Our company contracts with qualified waste processing service providers to process waste generated in the factories, implements waste classification, and increases the recycling rate. In addition, we require the factory under regular test for air pollutants. TTY also adopts the globally harmonized system of classification and labeling of chemicals (GHS) and displays hazard signs at work sites of the factory so that the company can disclose the hazardous material and harmful substance that employees are exposed to in the workplace. Our company also places the latest material safety data sheet (MSDS) for employees to review. For labor safety, we set up AED point on site in the factories. Our company hopes that it can improve operational performance with the improvement of the internal environment in the corporation and with effective environment protection measures. Our company can also set a positive paradigm for the external environment and other companies in this industry.
TTY employs professional employees in environmental protection, safety, and heath functions. The company provides environmental protection, safety, health, and fire safety training and performs emergency drills in these areas. The company fulfills its responsibility in environmental stewardship in an exact manner and will grow and prosper with our mother earth.
Management in Energy Conservation and Carbon Reduction
Energy consumption statistics
Factory

Types of Enerty

Units

2015

2016

2017

Lioudu Factory
Low-sulfur heavy fuel oil
KL
240
240
290
Power
kWh
6,913,506
7,598,800
7,256,665
Chungli Factory
Low-sulfur heavy fuel oil
KL
185
228
205
Power
kWh
4,412,600
5,210,500
5,206,600
Neihu Development Center
Low-sulfur heavy fuel oil
KL
0
0
0
Power
kWh
1,011,440
1,041,040
987,708
Greenhouse gas emission statistics
Factory

2015

2016

2017

Lioudu Factory
Scope1
749.04
749.04
902.19
Scope2
3,601.94
3,958.97
3,838.78
Chungli Factory
Scope1
577.39
711.58
637.76
Scope2
2,298.96
2,714.67
2,754.29
Neihu Development Center
Scope1
0
0
0
Scope2
526.96
542.38
522.50
Note 1: Scope 1 emissions consist of CO2, CH4, and N2O emissions solely generated by the burning of low-sulfur heavy fuel oil in furnaces.
Note 2: Scope 2 emissions are generated by power consumption and are calculated based on the Power-CO2e Coefficient published by the Bureau of Energy.
Note 3: CO2e coefficients published by the Bureau of Energy: 0.521kgCO2e/kWh in 2014, 0.528 kgCO2e/kWh in 2015, 0.529 kgCO2e/kWh in 2016. The coefficient of the previous year (2016) because the coefficient for 2017 had not yet been published at the time of report compilation.
Note 4: Data was calculated independently and has not been verified by third parties.
Note 5: The GHG Inventory Record Form Version 3.0.0 released by the EPA GHG Inventory Registration Platform in January 2017 was employed for the GHG inventory.
Water Pollution Control
Factory

Units

Control standards

2015

2016

2017

Lioudu Factory
Emission quantity
tons
-
67,290
69,693
82,056
COD
mg/L
600
49.10
46.12
59.80
SS
mg/l
600
13.10
13.10
10.20
Chungli Factory
Emission quantity
tons
-
15,997
35,522
25,151
COD
mg/L
480
150.91
113.96
91.70
SS
mg/L
320
16.68
8.54
12.20
Neihu Factory
Emission quantity
tons
n/a
1,302
2,174.40
1,571.20
Waste Management
TTY Biopharm has appointed three professional technicians in charge of waste management pursuant to the regulations set forth in Paragraph 2, Article 28 of the Waste Disposal Act as per public notice of the Environmental Protection Administration, Executive Yuan on June 7, 2002. Waste disposal plans are executed upon review and approval by competent authorities of special municipalities, counties, and cities or agencies commissioned by the central competent authority. Qualified disposal and treatment organizations are contracted to carry out waste disposal and processing operations in accordance with relevant operations.
TTY Biopharm waste disposal and tracking is carried out in accordance with Paragraph 2, Article 14 of Permit Management Regulations for Public or Private Waste Clearance and Disposal Organizations. Disposal organizations are required to report Waste Clearance and Transportation Machinery which has been approved and is solely used for the purpose of waste disposal. Industrial waste vehicles must be equipped with GPS systems and vehicle trajectory reporting rates must reach 90% to facilitate real-time monitoring by competent authorities and this company.
Factory

Waste categories and designations

Intermediate treatment method
Final treatment method

2015

2016

2017

Lioudu Factory
General Industrial Waste
Waste pharmaceuticals (for human and animal usd)
Physical treatment
Landfill treatment
17.03
9.03
10.05
Hazardous Industrial Waste
Waste liquids with flash points below 60°C (excluding alcoholic waste with ethanol volume concentrations below 24%)
Incineration treatment
Incineration treatment
No disposal
6.26
No disposal
Chungli Factory
General Industrial Waste
Waste pharmaceuticals (for human and animal usd)
Physical treatment
Landfill treatment
1.12
0.90
0.8
Hazardous Industrial Waste
Waste liquids with flash points below 60°C (excluding alcoholic waste with ethanol volume concentrations below 24%)
Incineration treatment
Landfill treatment
2.51
1.84
1.727
Neihu Factory
General Industrial Waste
Waste pharmaceuticals (for human and animal usd)
Physical treatment
Landfill treatment
No disposal
0.86
No disposal
To be comfirmed
Waste liquids with flash points below 60°C (excluding alcoholic waste with ethanol volume concentrations below 24%)
Incineration treatment
No final treatment method
5.87
1.13
8.36
Hazardous Industrial Waste
Waste liquids with flash points below 60°C (excluding alcoholic waste with ethanol volume concentrations below 24%)
Physical treatment
Landfill treatment
No disposal
9.97
No disposal
Waste sharp implements
Incineration treatment
Landfill treatment
0.63
0.20
8.36
Lab Waste
Incineration treatment
Landfill treatment
0.63
No disposal
0.23
Infectious waste (contaminated objects or implements)
Incineration treatment
Landfill treatment
2.62
0.22
0.26
Infectious waste compounds
Incineration treatment
No final treatment method
No disposal
2.26
2.06