TTY Biopharm Co Ltd. (4105: Taiwan) (March 9) announced the appointment of Sara Hou, former Asia Market Region Head, Novartis Oncology, as the company's new General Manager. She will officially assume the position on April 18.
Hou's appointment was made in the hope of building on her rich experience in the pharmaceutical field and in management to bring the TTY further to the global market. The appointment has been confirmed following a resolution made during a Board of Directors meeting.
Hou received her bachelor degree in Pharmacy from Taipei Medical University; master degree in Clinical Pharmacy from the National Taiwan University. Before joining TTY, she served as Asia Market Region Head, General Manager in China, General Manager in Taiwan for Novartis Oncology. She has been in charge of all Asian markets (except Japan and Central Asia). Her excellent leadership and innovative marketing skills had significantly boosted the company's growth.
By joining the TTY, Hou said she hopes to bring her years-long experience in international marketing, sales, and management to TTY which already has advantage in Taiwan market. The goal is to help the company to come up with more advanced, high quality products for the benefits of patients and medical personnel.
At the meantime, Hou said she will continue to enhance the TTY's operating system and mechanism. She hoped to bring in work culture that encourages agile collaboration and to make the best of the company's talents to steadily enhance TTY's long-term competitiveness so that it will become a model for Taiwanese pharmaceutical companies to enter the global market.
TTY Chairman Chuan Lin said the company has been focusing on developing, producing a series of oncology, anti-infectious, healthcare products as well as special formulation of medicines for a long period of time. By recruiting Hou into the TTY, he hoped to leverage her extensive experience in global marketing and her specialties as a high-level manager and her global vision.
Hou is expected to offer new inputs to TTY in terms of company management, regulatory compliance, risk management, and on corporate social responsibility, leading TTY to the next 60 years.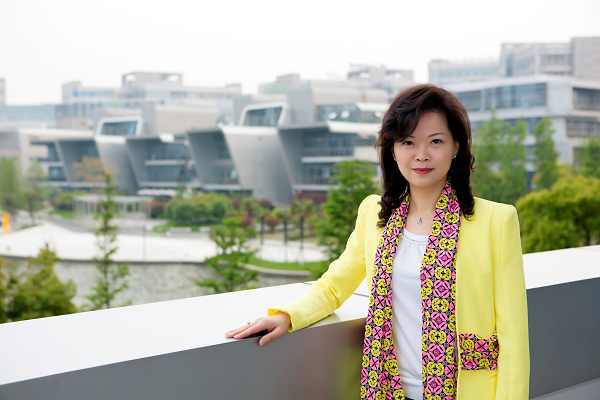 Name: Sara Hou
Takes office: April 18, 2022
Education:
Bachelor degree from Taipei Medical University School of Pharmacy master degree from the National Taiwan University's Graduate Institute of Clinical Pharmacy
Work experience:
2017 Asia Pacific Regional Head, Novartis Oncology
2012 China General Manager, Novartis Oncology
2005 Taiwan General Manager, Novartis Oncology
Certificates:
International Coaching Federation (ICF) certificated Associate Certified Coach (ACC)
Gallup Global Strengths Coach
About TTY Biopharm Company Limited
Founded in 1960, TTY Biopharm Co., Ltd. was initially a manufacturing and sales-oriented traditional generic pharmaceutical company but has, over the past six decades, grown into a developing and sales/marketing oriented branding generic company. During the past years, the company has, through continuous self-innovation, transformation, and in accumulating related knowledge, technology and networking in the field, strived to re-position itself as a biotechnology pharmaceutical company. By focusing on developing special formulations and new drugs, TTY Biopharm aspired to fulfill its founding goal of "improving the quality of life with technology."
TTY website: http://www.tty.com.tw