NPO Souvenir
TTY has for a long time paid attention to social issues and is aware of the lack of resources and manpower of non-profit organizations (NPO). In addition to the usual donations, TTY also purchases products from NPOs as souvenirs for shareholders' annual meetings, and simultaneously promote the visibility of NPOs. Annual Shareholders' in 2018 selected Syin-Lu Social Welfare Foundation handmade soaps as souvenirs, ordering more than 15,000 packs. 2019 Annual Shareholders' Meeting ordered 19,000 packs of Himalayan Rose Rock Salt packaged by the Yu-Cheng Special Welfare Foundation as souvenirs. TTY Biopharm fulfills its responsibilities as a corporate social citizen.
In year 2020, Boshiyuan canceled a series of public welfare events to support the CDC disease prevention policy against COVID-19. However, TTY and the Taiwan Foundation for the Blind's partnership continued and extended with handmade soaps as a gift for the Shareholders in year 2020, an action to honor environmental sustainability and take care of less privileged groups. Online group-buying events that created sheltered employment opportunities also bound together eco-friendliness and public welfare, where shareholders were invited to actualize the good deeds of social welfare.
The Taiwan Foundation for the Blind valued every donation as well as the love they received and turned this into natural, eco-friendly handmade soaps. They even collected the trimmed-off parts and secured them in recycled plastic particle nets to sell. As for the packaging, PLA (Poly Lactic Acid), a 100% biodegradable plastic which can be broken down in much less time, was used with a tiny bookmark attached to deliver TTY and the Foundation's idea in a simple QR code. We wished to share this respect for our Earth with the shareholders.
Second-hand Charity Sale
The 2019 year-end secondhand market on November 1st, took place at Nangang Software Park. TTY employees showed their support by contributing garments, shoes, backpacks, accessories and creative items for a charity sale. An independent musician was invited to perform live, and the people responded enthusiastically.
Around 30 colleagues helped with the promotion of the purpose of the sale and successfully raised NT$15,000 from nearly 200 buyers.TTY is honored to donate all funds to "Parents' Association for Persons with Intellectual Disability, Taipei City", and "Yu-Cheng Special Welfare Foundation".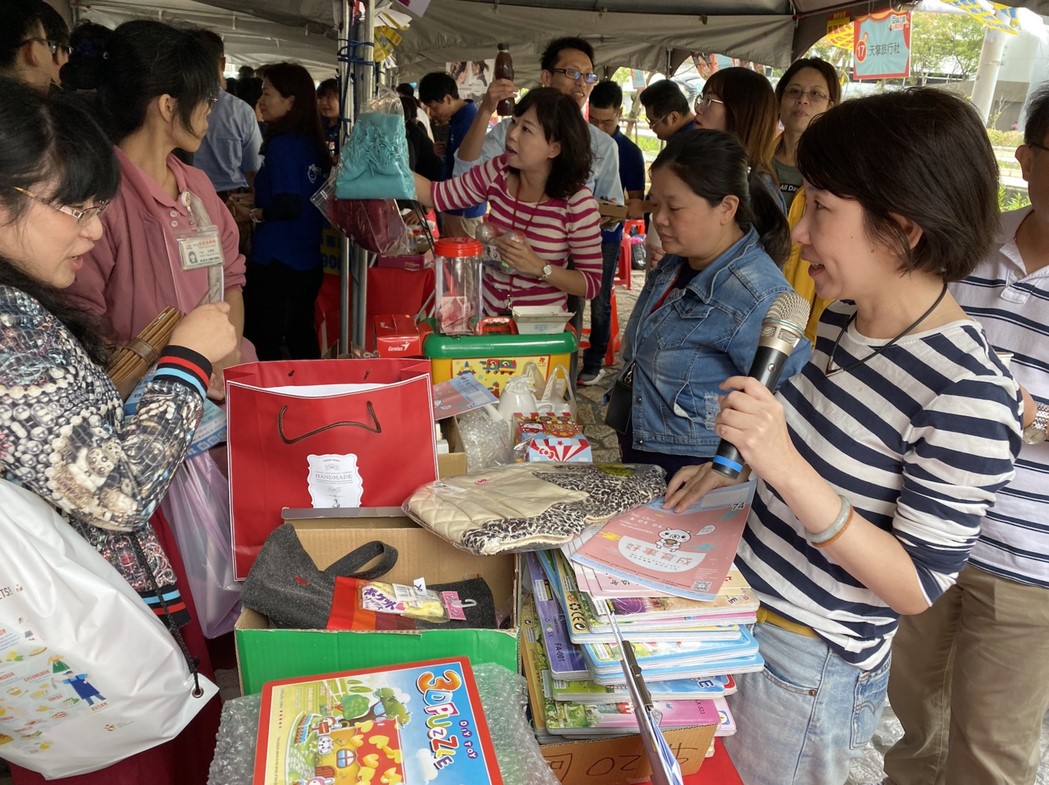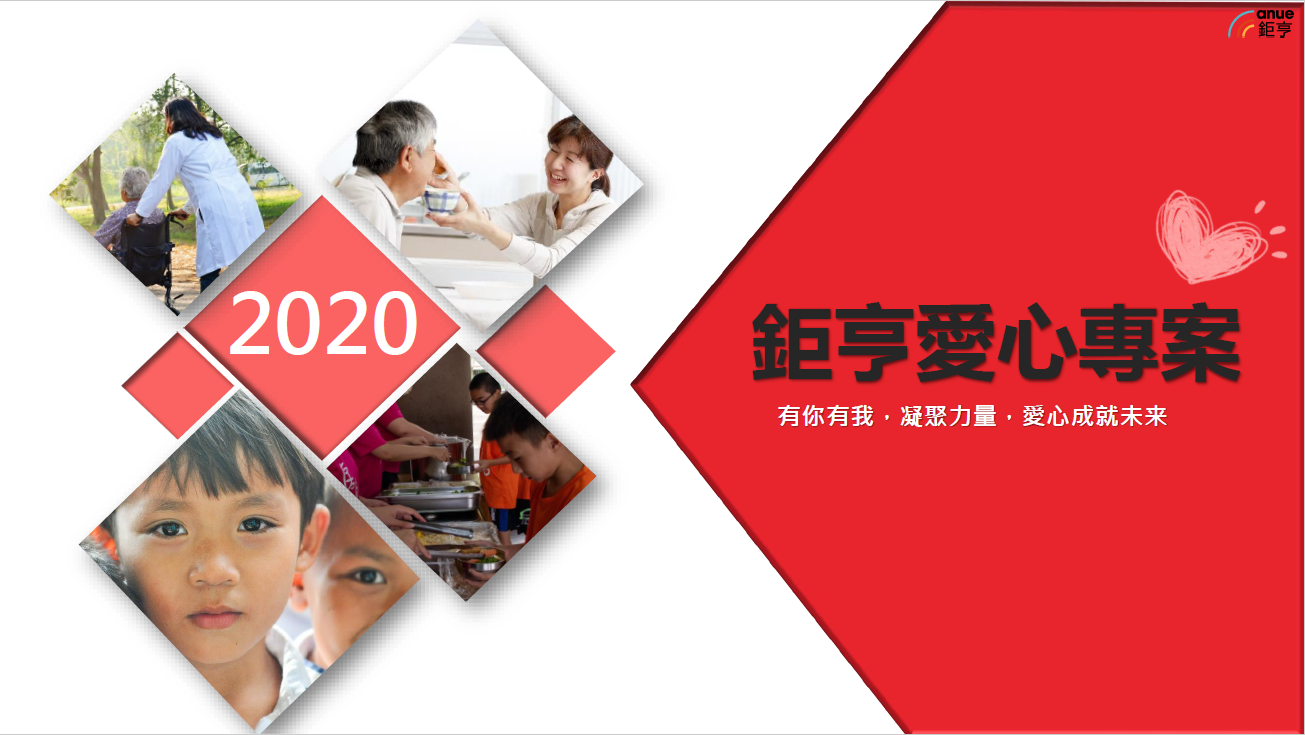 Donation to Social Welfare Organizations
To return what is taken from society and help the less-privileged groups, this is the 5th year since year 2016 that TTY is supporting Anue's welfare fund-raising. The proceeds have been going to community welfare organizations that targeted mentally and physically disabled children, students in remote areas, and less-privileged elders. In year 2020 where the pandemic has struck hard, we stay strong and keep sending love and care to our young and the seniors in the hopes of motivating more to join us in social charity.
Donations gathered in the name of the year 2020 Charity project "Pandemic Prevention Won't Prevent Us from Sharing Love" went to the Red Heart Association, Federation for the Welfare of the Elderly, Angel Heart Family Social Welfare Foundation, and Family of Joy. Other donations were made to at-home care and respite care.
Anue website https://topics.cnyes.com/love2020/