NPO Souvenir
TTY has for a long time paid attention to social issues and is aware of the lack of resources and manpower of non-profit organizations (NPO). In addition to the usual donations, TTY also purchases products from NPOs as souvenirs for shareholders' annual meetings, and simultaneously promote the visibility of NPOs. Annual Shareholders' in 2018 selected Syin-Lu Social Welfare Foundation handmade soaps as souvenirs, ordering more than 15,000 packs. 2019 Annual Shareholders' Meeting ordered 19,000 packs of Himalayan Rose Rock Salt packaged by the Yu-Cheng Special Welfare Foundation as souvenirs. TTY Biopharm fulfills its responsibilities as a corporate social citizen. TTY gathered volunteers to spend the Mid-autumn Festival with children who are part of this foundation to create an atmosphere of "home" for many children who lack care.
In year 2020, Boshiyuan canceled a series of public welfare events to support the CDC disease prevention policy against COVID-19. However, TTY and the Taiwan Foundation for the Blind's partnership continued and extended with handmade soaps as a gift for the Shareholders in year 2020, an action to honor environmental sustainability and take care of less privileged groups. Online group-buying events that created sheltered employment opportunities also bound together eco-friendliness and public welfare, where shareholders were invited to actualize the good deeds of social welfare. Colleagues initiated group-purchase initiatives of moon cakes in year 2021, and Yu Cheng's new 4 tea-flavored popcorns in year 2022.
In year 2022. The shareholder's meeting selected the Himalayan rose rock salt packing by the Yu Cheng vulnerable groups as souvenirs, and presented our long-time supportiveness, and boosted NPO product exposure. This purchase reached 27,600 sets, totaling NTD$2.2 million this year.
Second-hand Charity Sale
The 2019 year-end secondhand market on November 1st, took place at Nangang Software Park. TTY employees showed their support by contributing garments, shoes, backpacks, accessories and creative items for a charity sale. An independent musician was invited to perform live, and the people responded enthusiastically.
Around 30 colleagues helped with the promotion of the purpose of the sale and successfully raised NT$15,000 from nearly 200 buyers.TTY is honored to donate all funds to "Parents' Association for Persons with Intellectual Disability, Taipei City", and "Yu-Cheng Special Welfare Foundation".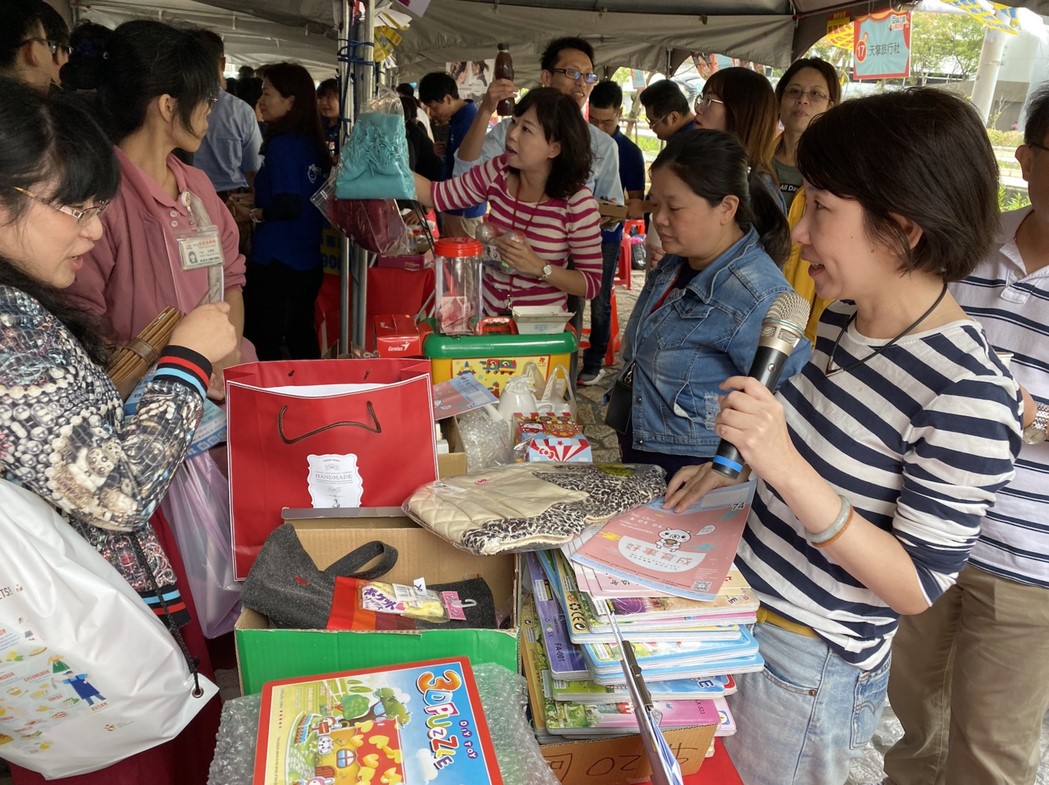 Step30.Gathering Second-hand Clothes
Year 2022, we teamed up with subsidiary TSH on gathering used clothes to donate and to provide basic needs in underdeveloped countries. The second-hand clothes are in good condition and helps with the Company's goal of reducing waste. The charity spirit grows in our everyday work and promotes within the TTY Group.
Within 1.5 months, we managed to collect 806 tops and bottoms and 64 backpacks, which amounted to a GHG reduction of 3,385.2 kg. Echoing SDG 1 of no poverty and SDG 13 of Climate Action, our workers helped achieve this Company goal as a team.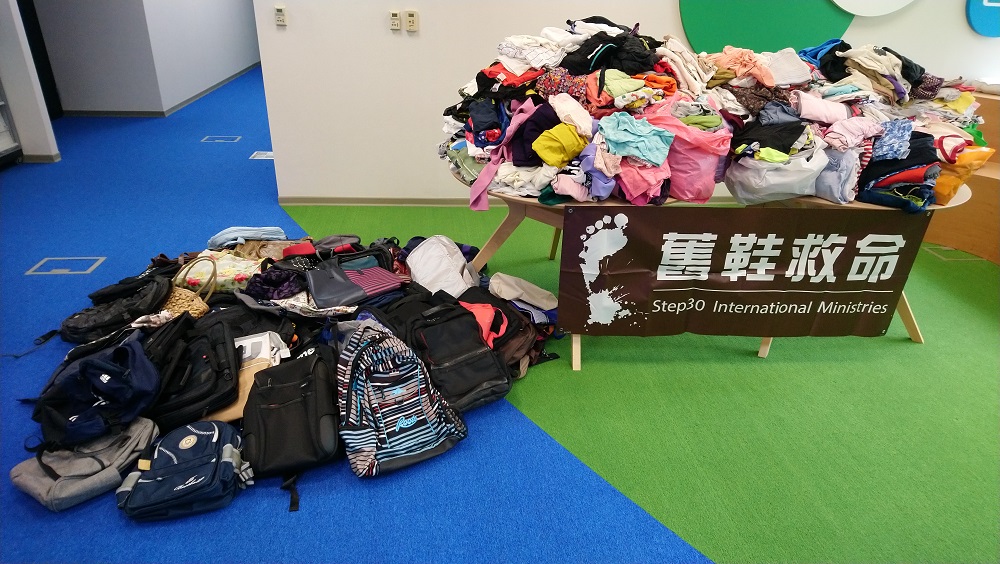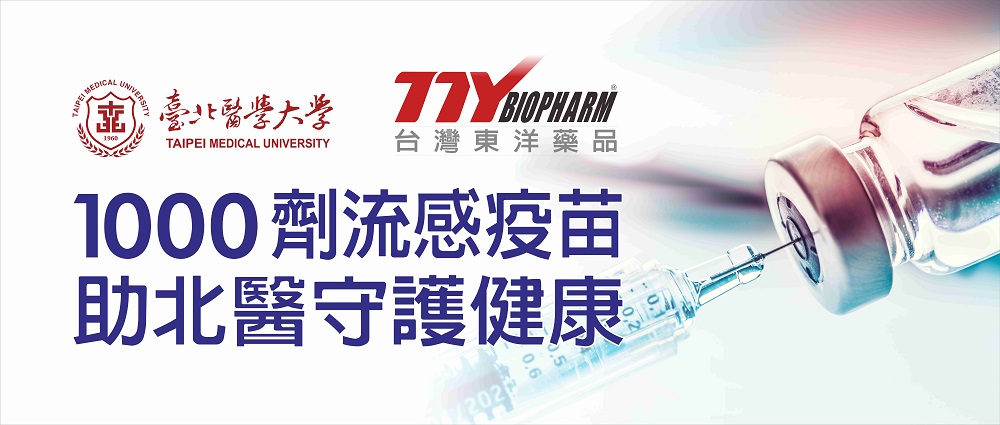 Vaccine Donations to Protect Human Being's Health
Covid-19 continues, and autumn and winter are typically the seasons when respiratory diseases are more prevalent. Covid-19 and influenza are therefore a double threat. In addition, physical classes have resumed on campus, which may increase the risk of cluster infections. To show our support for Taipei Medical University, which has long been engaged in medical research and public welfare activities, TTY donated more than 1,000 vials of influenza vaccines to the Taipei Medical University Hospital in year 2021 to vaccinate the faculty and staff, helping the university widen its social influence as well.
Taipei Medical University is not only an important cradle of medical talent in Taiwan, but also an important force in Taiwan's social welfare. Therefore, TTY expects to continue our cooperation with Taipei Medical University in epidemic prevention, education and research in the future, and jointly fulfill social responsibilities while engaging in our core businesses. We also encourage other corporates to work together and contribute to overall epidemic prevention.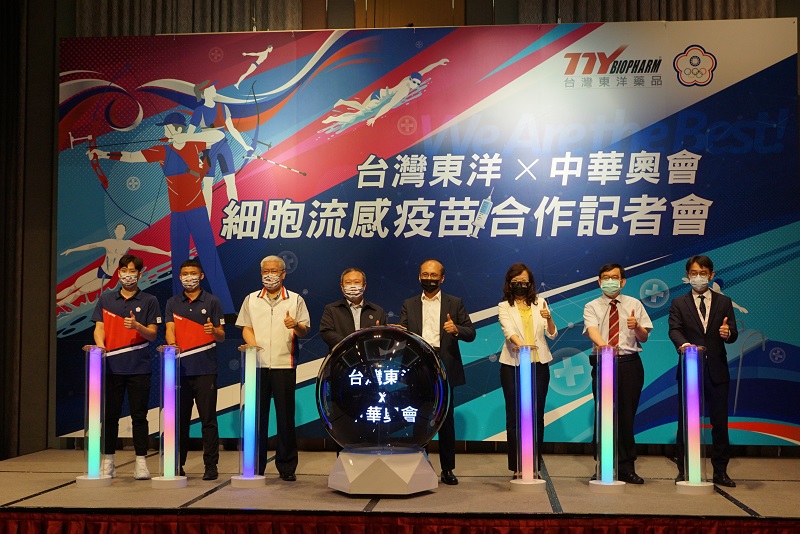 Work with CTOC, Better Protected Athletes
When viruses mutate, the threats are not critical so the world's gradually released. Meanwhile, some experts are concerned about immunity debt as many western countries face the outbreak of the flu. TTY works with the Chinese Taipei Olympic Committee and donated 1,000 cellular influenza vaccines to our national athletes to receive their shots at the National Sports Training Center, boosting protection of public health and the health of athletes, helping them prepare for the Hangzhou Asian Games in year 2023.
Employment Opportunities for the Socially Disadvantaged
In an attempt to encourage patients with rare diseases to have a perfect and dignified life, TTY Biopharm adopts the policy of hiring people with Down's syndrome to assist cleaning work in office areas. In addition to help by training to support themselves and blend into the society, it also create opportunities for employees to understand, learn and to get along with rare diseases group or disabled people. A smile and a simple greet would bring them full of confidence and happiness.
In addition, to promote equality in the employment environment, 6 aborigines and 4 people with physical and mental disabilities were employed in year 2021. The proportion of vulnerable groups of all employees is 1.72%.