Covid-19 Prevention
Standing among the leading biopharma companies in Taiwan, TTY has been educating the employees on the importance of personal hygiene and promoting the benefits of handwashing. Sanitizers are installed across our offices and free masks are available for employees. At the outset of the outbreak of COVID-19 at the end of year 2019, TTY instantly formed a team to conduct visitor and personnel controls in enclosed spaces such as the elevators of headquarter, office areas, factory offices, restaurants, and other areas where colleagues are exposed to potential cross-infection. TTY established strict discipline at work, including monitoring body temperatures, autonomous health, and implementing social distance among colleagues. Masks and sanitizers were provided by the company. "Family Care Leave" was activated following the government's policy.
TTY cares about employees' health and safety, therefore in year 2020, the industrial first "Employee Shuttle Service" hit the road, allowing TTY staff to commute to and from work safely. To tackle enclosed area risks, using staircases was recommended instead of elevators, visitor control, and online meetings were implemented to avoid confined spaces and in-person contact, as well as suspend all the business travel. Exclusive vehicles and carpooling were encouraged to avoid mass transportation by public system of MRT, and bus which could increase exposure to infection, and parking fees covered by the Company. For staff whose traveling time is prolonged by making use of Ride Sharing, their work hours are compensated by flexible punch-out times, allowing riders a common finishing time that enables them to share transportation.
TTY reviewed the WFH (work from home)system periodically, and the office was reopened as the situation lightened and no local infections were reported, our operation recovered back to normal on June 15, 2020.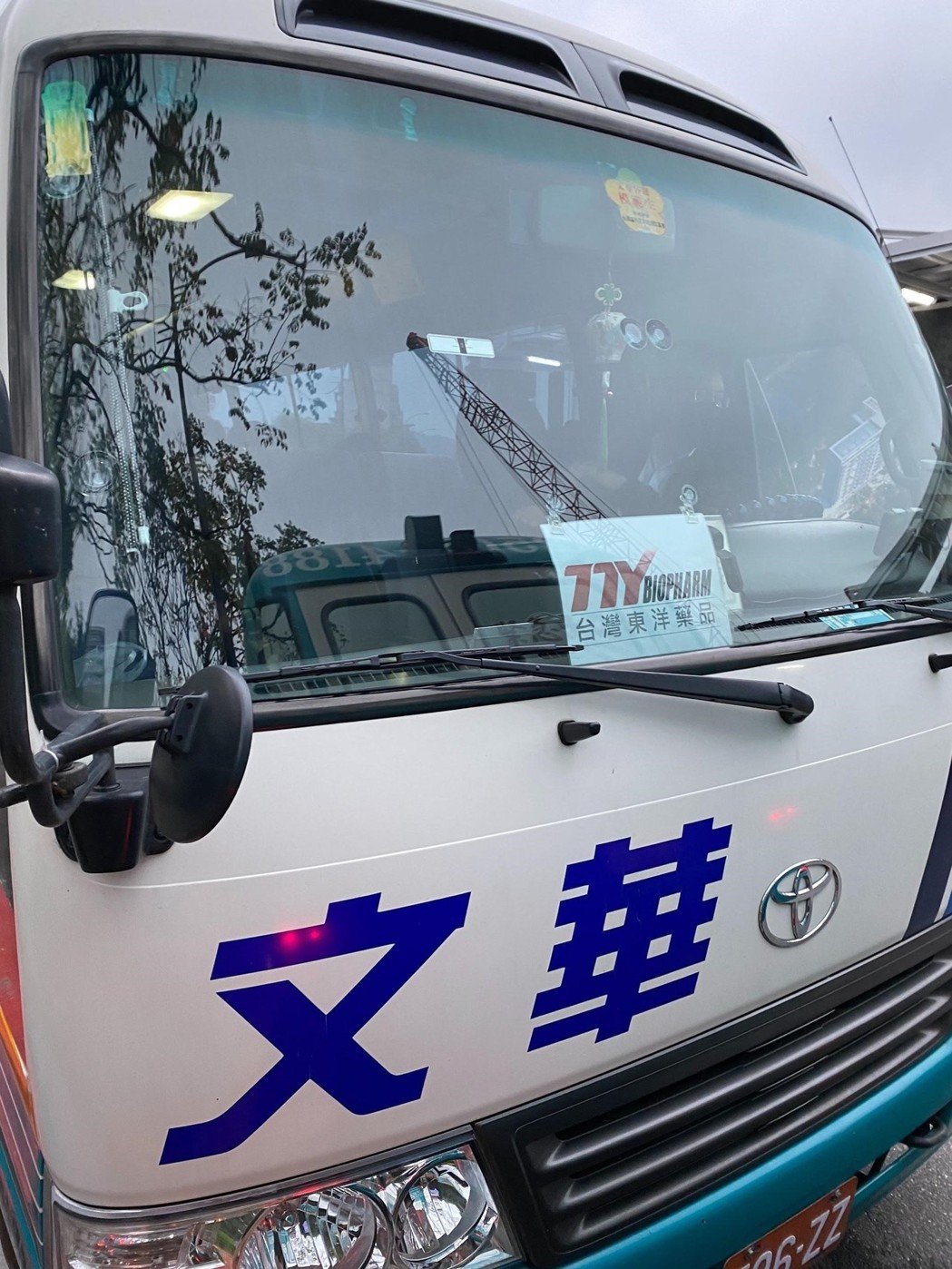 In May 2021, the epidemic situation in Taiwan became severe due to the gathering of China Airlines pilots and Wan-Hua tea houses. As the situation escalated, TTY restarted a working from home and remote working plan during the most severe period of the epidemic, and after 10 weeks (5/19~7/30) of working from home, the situation eased and employees returned to their normal work and patterns in September 2021. The company still strictly abides by company policies to protect Taiwan against COVID-19.
Employee travel was also cancelled in year 2021 due to the pandemic, the Employee Welfare Committee decided to offer electronic gifts instead of employee travel subsidy equal to the travel subsidy so employees still received their benefits.
Taiwan faced numerous outbreaks of COVID-19 from overseas arrivals this year. Group infection of Omicron variants (BA.1 & BA.2) was seen at quarantine hotels, hospitals, Taoyuan Airport, and Kaohsiung Port, on a large scale. In view of this, TTY activated 12 weeks of remote working and work from home between 4/11 and 7/1 to minimize infection risks during commutes, ensuring employee health and safety. At the height of the pandemic, we reviewed the working from home system and required daily self-check management forms to be filled in by employees and avoided crowded, public areas to support national defense against the virus. Work resumed to normal by July when the pandemic was alleviated. The preventive measures continued in the Company as prescribed by central policies and advocated active prevention, such as self-monitoring of body temperatures, self-health monitoring, and social distancing, throughout the period.
To protect our citizens from the double threats of the seasonal flu and COVID-19, TTY arranged vaccine distribution again to response to the national disease prevention system. For our staff and families since October 2020, up to four with first-degree relatives to receive free flu shots, inclusive of the employee her/himself. This policy continued in year 2021 with vaccination of 690 people, and 632 in year 2022. As a member of society, the fulfillment of corporate social responsibility of public health and disease prevention starts by protecting our workforce and their families with a secured social safety net.

TTY further initiated emergency assistance applications and provided welfare measures such as epidemic prevention insurance and vaccine insurance for all employees in year 2021.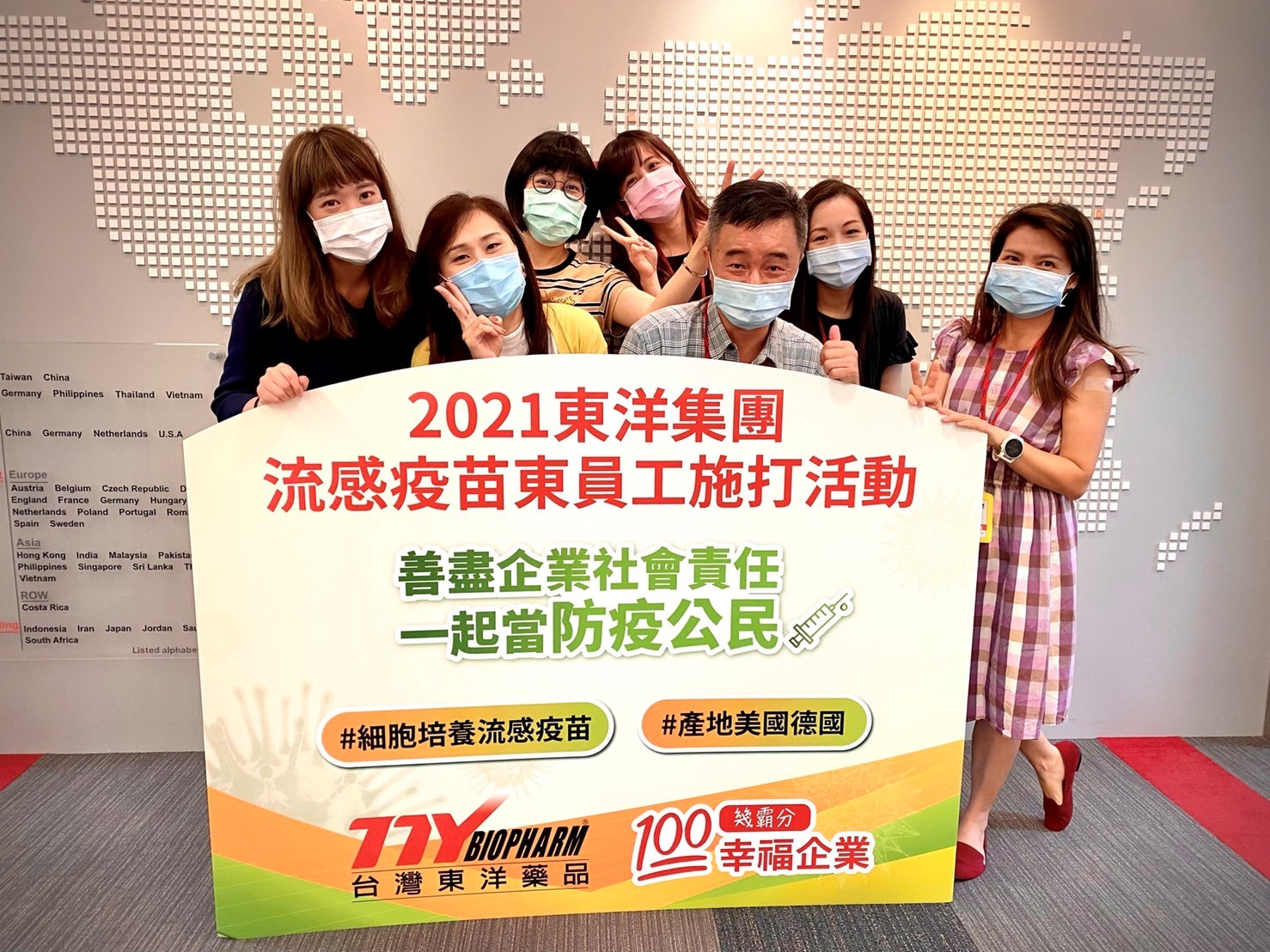 In addition, to ensure the health of colleagues, the company distributed an antigen self-test nasal of Covid-19 to all employees to test before risking returning to the office, and help maintain a safe and healthy working environment for colleagues and their families. TTY's various epidemic prevention measures show that, in addition to pursuing corporate governance and environmental protection, TTY is also committed to undertaking corporate social responsibility and integrating it into daily operations and decision-making to provide high-quality care for its employees and contribute to wider society.