Occupational Health and Safety
TTY Biopharm provides Labor Insurance and National Health Insurance; besides, group insurance, accident insurance, occupational hazard insurance, cancer insurance, and business travel insurance also covers for all employees. In addition, employee health checkups are organized on yearly basis to monitor employees' healthy condition.
The company has purchased public liability insurance for all work stations of the company and its factories. Inspections of public safety equipment (including firefighting equipment) in buildings are reported to the competent authority on a regular basis pursuant to relevant laws and regulations. TTY has acquired licenses for its firefighting management personnel, formulates fire safety plans for all work stations, and maintains the safety of workplace firefighting equipment.
We have assembled a Safety and Health Committee in accordance with Article 11 of the "Occupational Safety and Health Act" to review occupational safety issues.
For the prevention of occupational hazard and protection of employees' health and safety, the Company has followed Occupational Safety and Health Act and related regulations by establishing the "Occupational Safety and Health Code of Conduct" and "Occupational Safety and Health Management Program," and deploying occupational safety and health units, officers and first aid personnel at factory sites. Furthermore, safety and health training is conducted on yearly basis.
TTY Biopharm recognizes the importance of protection measures within the work environment and for human safety, which is why we organize an orientation program called "Occupational Safety and Health Series" for new recruits at factory sites. This program covers several topics including general safety and health training, safety awareness, health promotion at work, and the correct way to use face masks. Learning assessments are also introduced as part of the training process to ensure that employees are learning towards the right direction and developing the proper awareness towards safety protection measures available in the workplace.
Statistics on Occupational Hazard
TTY has adopted preventive measures to address certain dangers in the work environment, including noise, heat, dust, specialized operations and organic solvents.
For employees who are exposed to special hazards such as organic solvents, specialized operations or noise, we provides them with protective gears (including face masks, gloves, goggles and lab suits) and strictly asks them to wear complete gears before commencing work activities. Furthermore, employees are instructed to handle organic solvents and hazardous chemicals only under the fume hood. To prevent noise hazard, ear plugs and ear muffs are provided to employees working in noisy environment, whereas specialized noise health checkups are arranged on a yearly basis. At factory sites, walk-around inspections and contractor safety management are conducted regularly to ensure that all personnel are able to complete their job duties with the utmost safety.
Note:
1. Occupational injury statistics base includes commuting disaster when commuting to/from work.
2. Occupational hazards mainly consist of commute, cuts, injured by falling objects
3. Injury rate = (total injuries*200000) / total work hrs
4. Lost day rate (LDR) = (lost working days*200000) / total work hrs
5. Work days lost:the number of days employees are rendered unable to work (rest days)
6. Work days lost base includes occupational sickness leave, sickness leaves, and menstrual leave (No sickness leaves or menstrual leaves were applied in 2019)
7. Absence rate calculation base = Work days lost/work days x100%
8. The statistics covered the Headquarter + Chungli Factory + Lioudu Factory + Translational Research Center + Neihu Factory
9. 0% occupational hazard rate in TTY in year 2020.
Protective Equipment
We value and protect the safety of each product we make. And in the area of personnel safety, PPE (personal protective equipment) is used to keep our operators from certain occupational hazards. For example, glove box effectively quarantine factory workers from the contact of chemicals.
Emergency Responses
TTY Biopharm uses a wide variety of chemicals. Relevant departments have formulated emergency response procedures to prevent dangers such as chemical leakages causing pollution of the environment, fires, and explosions. Chemical leakage handling, protective clothing practice, firefighting, evacuation, and emergency relief drills are conducted in cooperation with on-site departments on an annual basis to reinforce emergency response concepts and skills.
A chemical leakage treatment vehicle is dispatched to the factory, allowing employees to respond urgently and minimize the incident.
We have input 8 primary training for first-aid responders, and a total of 124 employees completed the training and obtained their certificates in year 2020.
Employee Physical and Health Management
Pursuant to the regulations set forth in Article 6, Article 20, Article 21, and Article 22 of the Occupational Safety and Health Act, employers are required to conduct medical examinations and health checks. TTY Biopharm conducts health exams for employees of all factories. These exams include general and special health check items. The company offers regular and special exams for all employees on an annual basis. Physicians from designated hospitals are commissioned to proceed to factories and provide health check reports and consultation. Employees with abnormal test results are instructed to proceed to the hospital for follow-up visits and tracking.
Until the end of year 2020, no health checkup results were assigned to level 3 and above, nor any abnormalities found due to special operations in Lioudu, Chungli, and Neihu factories.
Special Health Examination Results & Management Level
| | | | | |
| --- | --- | --- | --- | --- |
| Health Management Degree | 1st Level | 2nd Level | 3rd Level | 4th Level |
| Special Health Examination | All findings normal, or part of the findings abnormal but overall deemed as normal by physicians. | Part or all of the findings abnormal and overall deemed abnormal by physicians, but not work-related. | Part or all of the findings abnormal and overall deemed abnormal by physicians but failed to establish the correlation between the results and the work. Further assessment by occupational physicians is required. | Part or all of the findings abnormal and overall deemed abnormal by physicians, and are work-related. |
Safety and Health Workshops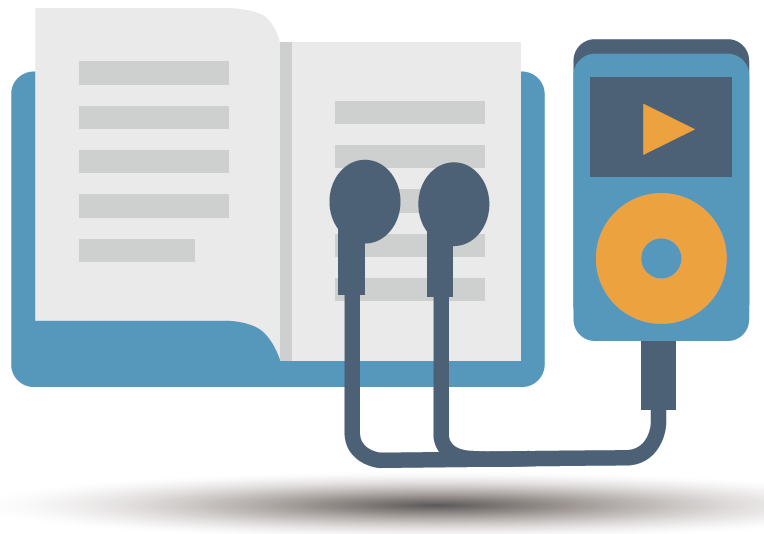 After newly inducted employees report for duty, they have to participate in Work Safety and Health Workshops. This training makes employees familiar with them with the characteristics and dangers of various chemical substances (dangerous and hazardous objects) present in work environments or during operations inside factories as well as prescribed methods and operations.
When newly inducted employees report for duty in production areas, they are educated on the steps and procedures and important precautions pertaining to production process area operations by certified instructors before they are given access to production lines. Production unit executives constantly monitor compliance with operating standards and procedures by newly inducted employees. Non-complying employees receive guidance to ensure compliance.
Safety and health workshops (in accordance with production conditions) are organized on a non-scheduled basis to meet the needs of active duty staff. These courses are planned by labor safety and health administrators, while factory, production unit, and QC unit executives or other qualified personnel serve as instructors.
Personnel and Environment Inspections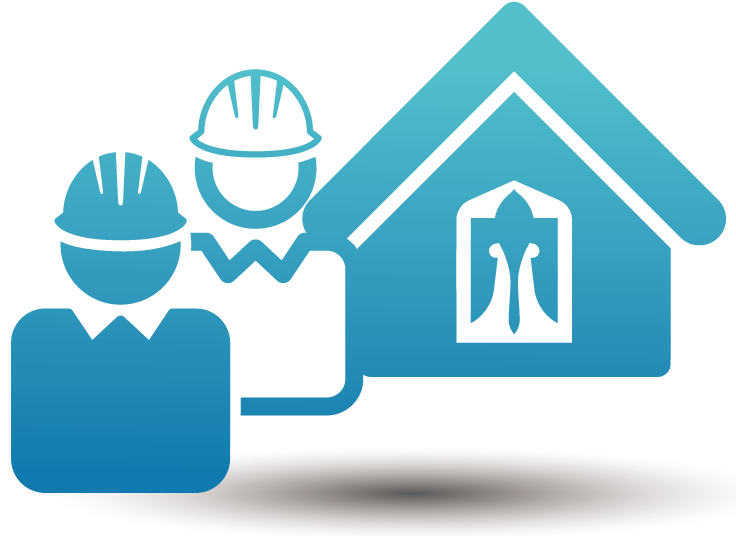 During production processes, raw materials, personnel, and environments are key and indispensable components of product safety. All TTY factories therefore strictly abide by norms governing personnel and workplaces. Personal hygiene habits, hand hygiene, wearing and cleanliness of work clothes are required daily inspection items prior to initiation of production operations. Production environment inspections include machinery, equipment, packing materials, airborne microbes, and the quality of the water used for production processes in the factories to ensure implementation of various controls. These inspections guarantee that consumers are provided with safe, healthy, and worry-free products.
Contractor Occupational Safety Management
In order to ensure the safety and health of employees and contractors, TTY shall be in accordance with Article 26 of the Occupational Safety and Health Act, when all or part of its business is delivered to the contractor, inform the contractor in advance about the working environment and all known hazardous factors. The safety and health regulations of its business measures are to be adhered to as per TTY's formulated "Contractor Safety, Health, and Environmental Management Standards". Before the outsourcing of various work, the two parties must jointly sign a contract. During the contract period, in addition to observing the provisions of the engineering contract, both parties should also abide by relevant laws and regulations, such as the government's occupational safety and health regulations, environmental protection, and fire hazard-related regulations.
For major engineering contracts or construction work, TTY also requires the contractor to designate the person in charge of the contracted project as the commander, supervisor, and coordinator of the large-scale construction, during design stages and prior to the start of each project phase. Reports covering hazard identification, risk assessment, and measures to control such elements according to the assessment results should be presented based on the design, construction methods, and execution patterns. The contractor should receive confirmation and approval from TTY before any formal construction could begin. In year 2020, TTY did not record any occupational hazards occurring with contractors in Chungli and Lioudu factories.