Clinical trials are the heart of all medical advances. They are intended to answer scientific questions and find better ways to treat or prevent diseases. They also provide important information on the cost-effectiveness of a treatment and how a treatment improves quality of life.
Clinical trials are conducted in phases. Each phase is designed to answer certain questions, while taking steps necessary to safeguard the subject taking part. Every new treatment is necessarily tested before regulatory authorities or institutional review board/ Independent Ethics Committee (IRB/IEC) consider it safe and effective. Trials are also conducted according to Good Clinical Practice (GCP) guidelines that regulators require in order to protect subject safety.
Core Functions Composing TOT's Medical Team
TTY Medical Teams conduct each trial according to a comprehensive plan, or protocol. The protocol outlines the criteria of subjects who can and can't enter the trial, the schedule of treatment and procedures, drugs and dosages, necessary follow up and the length of the study. It also describes the results (primary and secondary endpoints) that will be measured and the type of information to collect, which we then share with regulatory authorities to obtain marketing approval and with our National Health Insurance Administration to get reimbursement.
With more than 140 clinical trials published since 1998, our TOT medical team has the extensive experiences of investigating a broad range of Chinese prevalence cancers through a wide spectrum of collaborations with medical centers and medical oncologists. Whether your innovation is from academia or a biotechnology company, you will find our core abilities to be professional, innovative and rapid. We believe that we are the best partner in developing your valuable candidates by working together to improve the quality of human life with scientific.
Contributions for Drug Development in Oncology Fields
There are 80 phase I to phase III ongoing or finished clinical trials, which were conducted or planned from 1996 to October 2017, and submitted or approved by TFDA and IRB.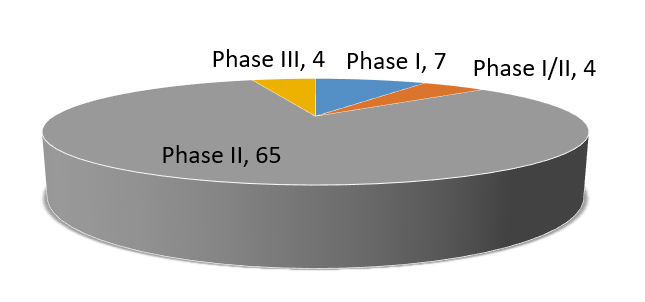 Within our clinical trials, many disease categories were investigated, including CRC, GC, and BC, which are all Chinese prevalence cancers.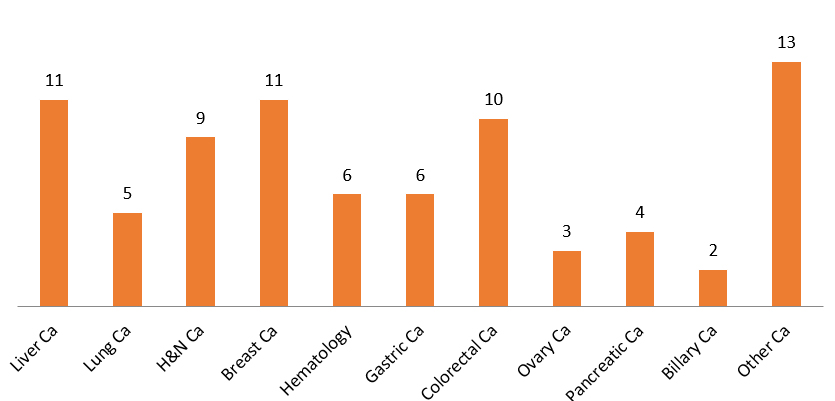 Publications - by Year (until 2017.12)
Also in Taiwan, there were 12 studies related to our products published in 2017. From 1998 to 2017, one-hundred and forty-nine studies have been published. TTY works together with doctors to make the medical environment in Taiwan progress.