TTY Rice
As an international pharmaceutical brand, we emphasize the importance of health, and being committed to global medical development. As general manager Sara Hou always encourages the team, we must first be passionate about life, and then we can see the needs of others, and further discuss solutions with the medical team. Based on CSR, we work to support the environment, employees, and society since year 2022. TTY has developed a 3-episodes of "Support TTY, Support Health", The TTY Rice project is a toxic-free farming support initiative targeting groups in need and donating rice to develop a deep connection with public welfare, it also deepens the corporate DNA of public welfare culture.
1. Eco-friendly Farming Supports Toxic-free Rice
As a pharmaceutical company, it is best for TTY to take on CSR from the point of health. In view of this, we contacted eco-friendly farmers based in Daxi rice farms around the Chungli factory to work with them and support toxic-free rice.
The rice suppliers, Mr. Wang Lien-Pao, comes from a farming family. For over 3 decades, Mr. Wang has practiced toxic-free farming and insists on quality rice for our citizens. This level of friendliness toward the environment and longevity echo TTY's long-pursued brand spirit. With this backdrop, our TTY Rice Project was launched. As an initial purchase of two terms, 13,000 kg of clean rice was sponsored to meet Mr. Wang's persistence on sustainability. An environmentally-friendly, toxic-free lifestyle is a good example of ecological sustainability that has long been advocated by TTY.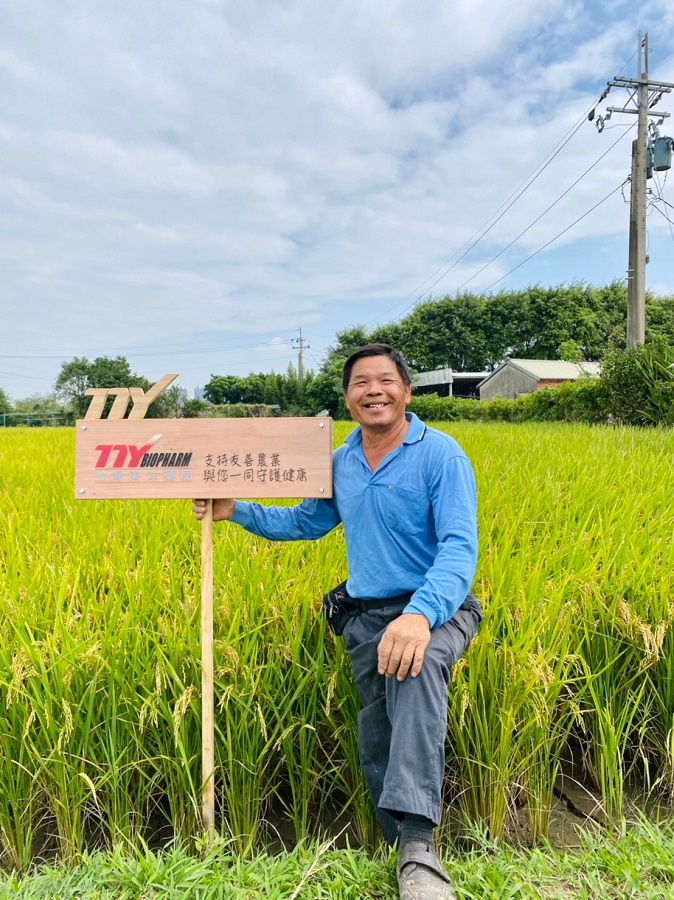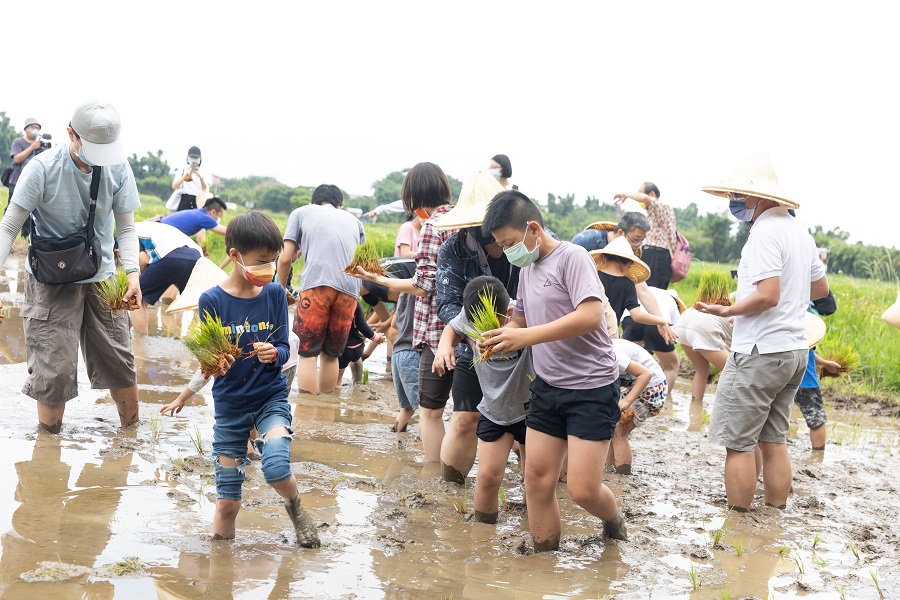 2. One-day Farmer- Encouraging a LOHAS Lifestyle
"We are what we eat. This is a familiar concept. We expect this concept to be embedded in our employees' work and family, and further expanded into society." The experiencing of farming together is also a LOHAS lifestyle of environmental sustainability, and families can stay connected; at the same time, TTY team started a nature experience project of "toxic-free rice farm to table" and has engaged in a contract with a clean farming movement.
In August 2022, during the second term of plantation, the general manager gathered nearly a hundred employees and their families to experience rice farming. From planting know-how to riding on a cultivator and stepping in the mud, a day on the farm was enjoyed with lots of laughter and satisfaction. We hope everyone who participated felt a strong sense of fulfillment by getting involved in this initiative.
3. Increasing Impact Trough Connecting Public Welfare Groups
Clean rice is a motivation to show our support for the environment and employees, as well as our deep care for society. By encouraging acts of altruism, we are able to cover more groups under our health-oriented umbrella.
In year 2022, our extensive collaboration with the Yu Cheng Foundation that assists handicaps and Andrew Charity Association, a dedicated organization that supports children affected by poverty, gave out 1,000 kg respectively of clean rice through professional leverage and supporting theo families in need. Our employees initiated volunteer work of packing food at the Andrew Charity, and clean rice packing with children with mental disabilities of the Yu Cheng Foundation at Daxi Farmhouse.